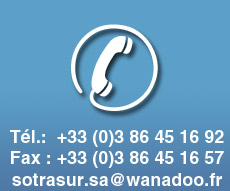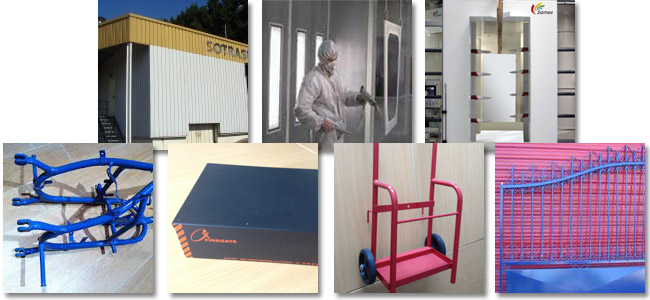 Created in 1992, Sotrasur is a company which treats surfaces by powder coating in relation to a range of metal parts. Situated in Champignelles in the French department of Yonne (89), Sotrasur consists of a team of 6 experts in the field of epoxy powder coating operations.
The company performs work in a radius of 100 km around Champignelles.
Our commitments:
Sotrasur quality policy is structured around the following points:
Creations of quality parts in keeping with the client's specifications.
Guarantee deadline and responsiveness in the processing of orders.
Our advantages:
An effective integrated production chain which guarantees responsiveness, reliability, security and mass production.
All dyes are available (RAL)
Integrated sheet metal services
Possibility of accepting any order with greater specifications (mechanical assembly, conditioning, transport).
A service overseen by a single point of contact, from advice to the delivery of parts
Maintenance of cost control, by regular and effective investments.
Sotrasur : Member of the STAR COATER network
"The power coating professionals".
Sotrasur has joined the STAR COATER network which is a network of experts in the field of powder coating created by the AXALTA Group.
Sotrasur is recognised in the powder coating subcontracting profession for its skills and professionalism. With the support of a partner such as STAR COATER, it is able to guarantee a high quality coating service.

For further information about our services, please feel free to contact use by telephone on 03 86 45 16 92 or by e-mail at sotrasur.sa@wanadoo.fr