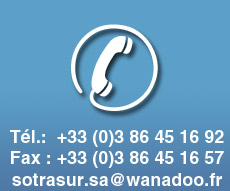 Since it was founded, Sotrasur has regularly invested in production tools to increase its skills in terms of quality and speed.
OUR PRODUCTION MEANS: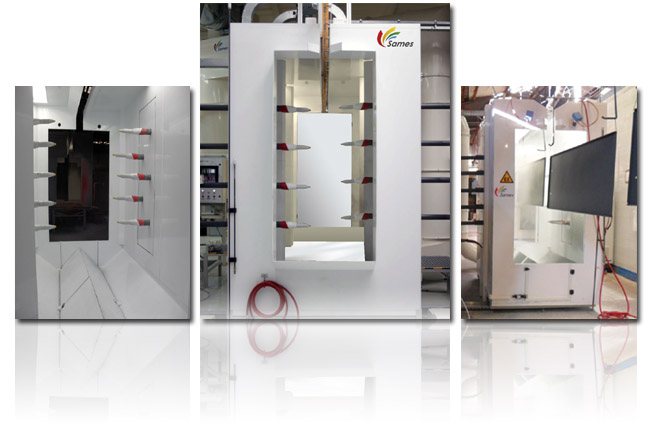 A. Equipment
• Powder coating chain 170 m
• Phase 1: – Degreasing – phosphating
– Double rinsing of osmosis-purified water
• Phase 2: Kiln-drying of parts
• Phase 3: powder coating
– SAMES automatic cabin, 10 pistols
– Double station manual cabin
• Phase 4: Baking oven
• Phase 5: Cooling of parts by ventilation
B. Max. dimension of parts:
LENGTH: 3000 mm
HEIGHT: 1330 mm
WIDTH: 600 mm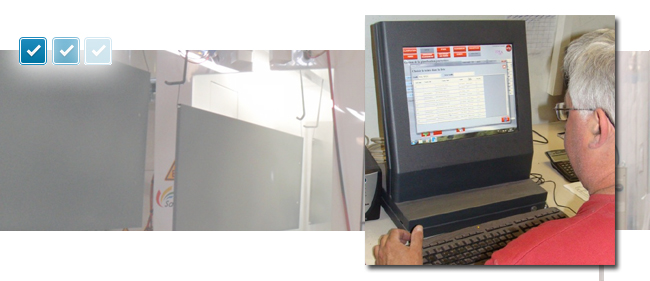 C. Quality and conditioning control:
• Minitest control device,
Grid test, Salt mist test
• Daily control by chemical test of the preparation bath of the parts.
• Real time monitoring using CAPM of all the manufacturing orders of our clients.
• Packaging and conditioning upon exiting the chain.
Dedicated mechanical assembly area after coating.
POWDER COATING TREATMENT CHARACTERISTICS:

D. Technical information about the powder coating:
• The simplest and most affordable finishing solutions.
• Characteristics:
– Mechanical resistance: Scratches, Blows
– UV resistance, corrosion
• Wide choice of finishes (gloss, satinised, dull) and effects (frosted, textured, metallised).
E. The various powder families (nature of the bonding agent):
• Epoxy
• Polyester
• Epoxy/polyester
• Zinc primer
Choice of the family according to the desired properties of the final product:
• Hardness
• UV and corrosion resistance
• Decoration of interior and exterior parts.
Get in touch! We can advise you about the best treatment for your application!
See: DUPONT technical document http://www.coatingsolutions.dupont.com/portal/link/alesta-fr
For further information about our services, please feel free to contact us
by calling 03 86 45 16 92 or by e-mail at sotrasur.sa@wanadoo.fr